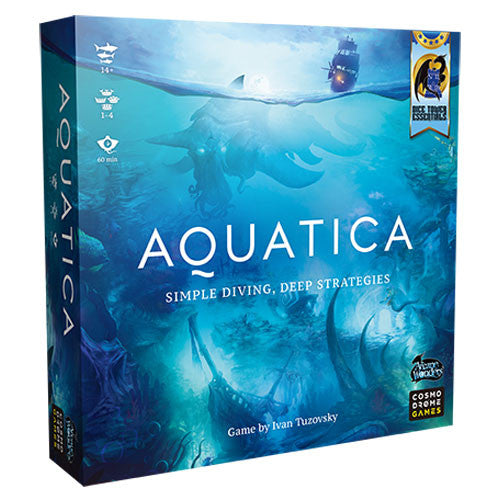 The deep waters of the Oceans are hiding many secrets and unknown creatures. Among sharks, whales, corals, and shrimps there lives an entire civilization of Seal-folk.
For centuries, the Great Kingdoms of Aquatica nourished their growing civilization with much success, but such prosperity came at a cost. They must now explore the Ocean Depths in search of necessary resources they so desperately need.
Become one of the Sea Kings and lead your kingdom to Prosperity!
Contents:
5 Double-sided Goal Tokens
56 Location Cards
50 Character Cards
4 Three-layered Boards
39 Manta Miniatures (30x33mm)