Dice Jail - Send Your Dud Dice To the Slammer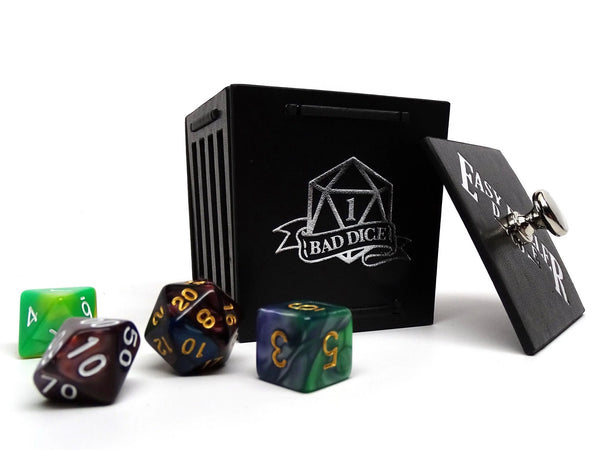 Time to send that dud to the slammer!
This dice jail is a great addition for your next gaming session.  Our dice jail is wrapped in our leather lite (faux leather) material and includes a loose-fitting removable lid.  This dice jail measures roughly 2.75 x 2.75 x 2.75 inches.