Dragon Eye RPG DnD Dice Bag: Gold Dragon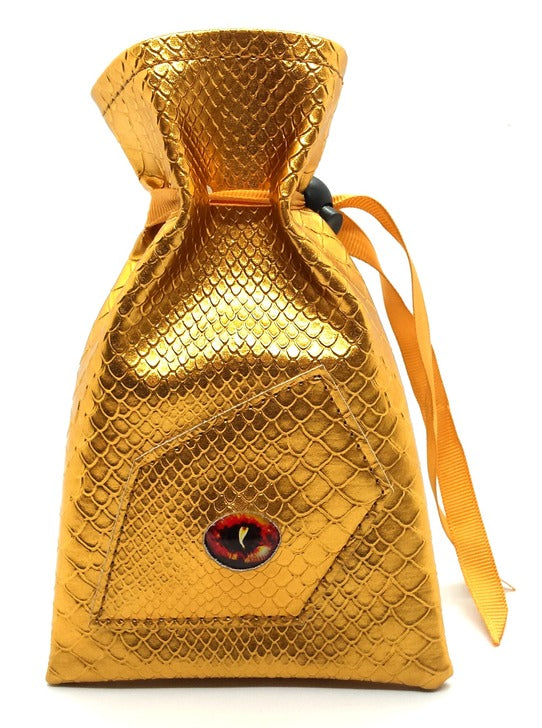 FEATURES
DRAGON EYE(tm) DICE BAG:

 

These exclusive handmade DnD dice bags are made with soft faux leather and printed with a dragon skin grain. The best feature is the stunning 3D glass-eye on the front side that gives you the feel of an actual Dragon staring you down. Each of these RPG bags are unique and no two are alike!
SIZE: 4.25" x 6.4" Palm size that can hold about 3-5, 7-piece dice sets. Just right for daily D&D or RPG needs. 
MULTI-PURPOSE: This D&D dice bag has a easy to use elastic snap in drawstring. It's not just for dice!

 

Coins, jewels, or other items all fit comfortably inside ready for your next battle. Whatever you need to keep with you, this bag can hold it. Great for RPG games such as DnD, Star Wars, Pathfinder, Call of 

Cthulhu

 

and more.

EYE-CATCHING LOOK: The eye catching and attractive dragon eye on the front is sure to make you then envy of all future gaming sessions! These bags make a great gift idea!