Gun Metal 7 Piece Dice Set - Signature Font - White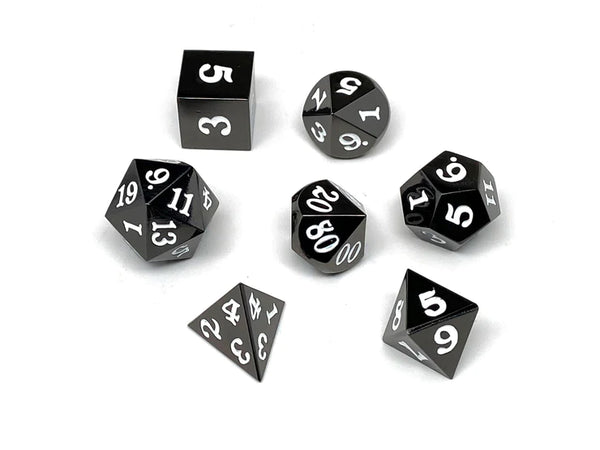 This set of solid metal polyhedral dice features our Gun Metal finish and our signature font.  Each set includes one of the following dice sizes - D20, D12, D10, D8, D6, D4, and D00.
These high-contrast dice are easy to see and have a great feel in the hand.  It is recommended that metal dice are used on a soft surface, so pick up a dice tray to help protect these dice and minimize scratching.