SPECTER INSPECTORS TP (C: 0-1-2)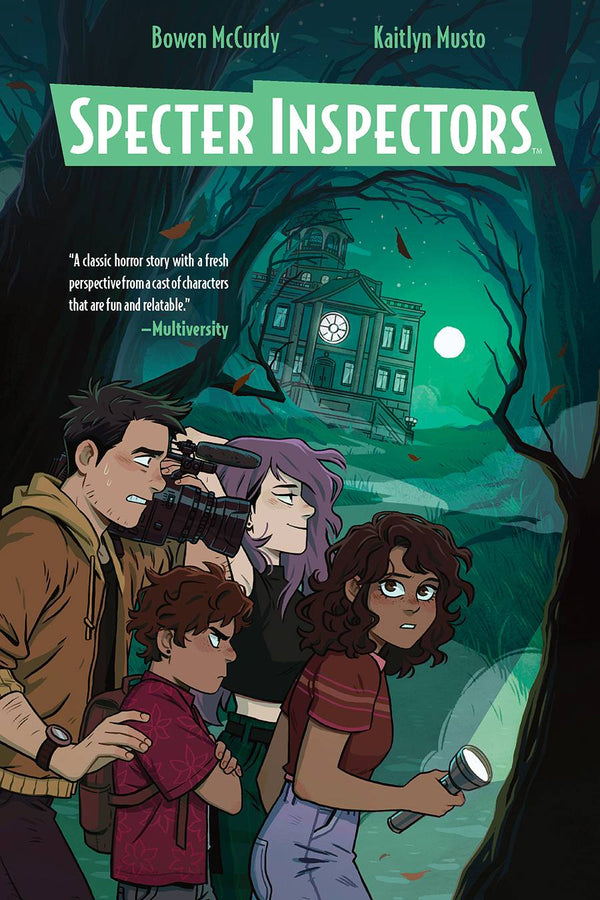 Meet true believer Noa, her cynical little sibling Gus, credulous camera man Ko, and skeptical Astrid. Together they head to one of the most haunted towns in America to prove that ghosts exist, armed with little more than their wits, their cell phones, and an EMF reader they bought online.

Their investigations uncover more than a few cool social media posts. Relationships will be put to the test, as century-old sinister secrets of the town itself are revealed!

Bowen McCurdy (The Long Way Home) & rising star Kaitlyn Musto introduce the Spector Inspectors, everyone's favorite new internet ghost hunter sensations.

Collects Specter Inspectors #1-5.