Sleuth: Gryphon Bookshelf Edition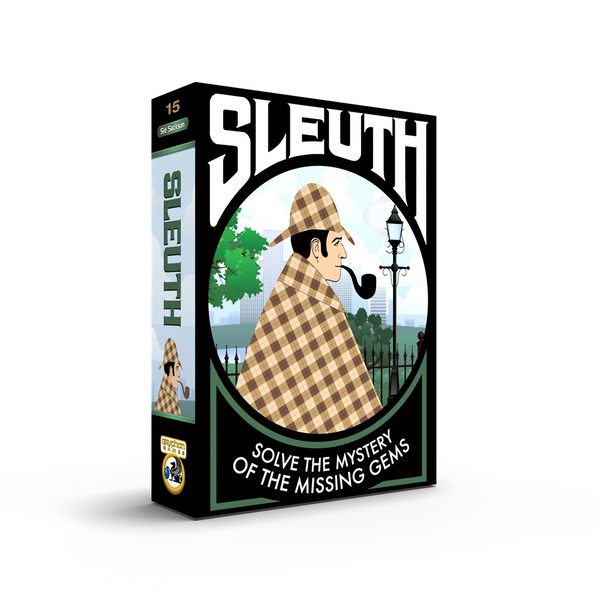 Sleuth is the classic deduction game designed by Sid Sackson. Players are detectives searching for a hidden gem, one of 36 gem cards hidden before the start of the game. The remainder of this gem deck – with each card showing 1-3 diamonds, pearls, or opals in one of four colors – is distributed evenly among the players, with any remaining cards laid faceup. Thus, you and everyone else start with some information about what's not missing.

Players record the information from their private and faceup cards on their sheets. A second deck contains 54 search cards, each showing one or two elements, such as diamonds, pairs, blue opals, red pearls, or an element of your choice. Players use Search Cards to discover and record what their opponents hold in their hands. Play continues until one player believes they have solved the mystery. They note their guess and check the missing gem. If correct, the player reveals the card and wins the game! If incorrect, the player returns the missing gem, and the game continues. This player is now out of contention but must continue answering any interrogations.


Components
54 Search Cards

36 Gem Cards

1 Pad of Information Sheets

1 Rulebook