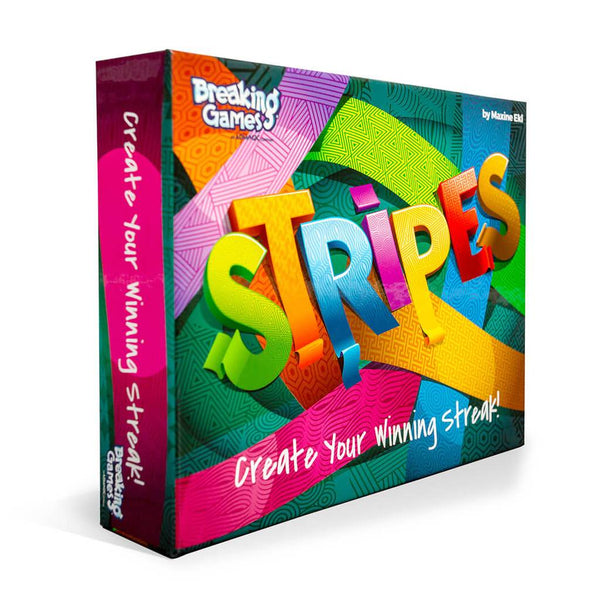 Number of Players: 2-6
Age Group: 8+
Time to Play: 15 Minutes
Create Your Winning Streak!
Lining up has never been so much fun! The race is on to be the first to create a single line in this totally original, strategic card game. Use 60 Stripe cards to create your tableau of stripes, then mix in 7 Action tiles to advance further or disrupt the stripes of others.
Game Components 
60 Stripe Cards
12 Reference Cards
7 Action Tiles
1 Starting Player Token