The Animals of Baker Street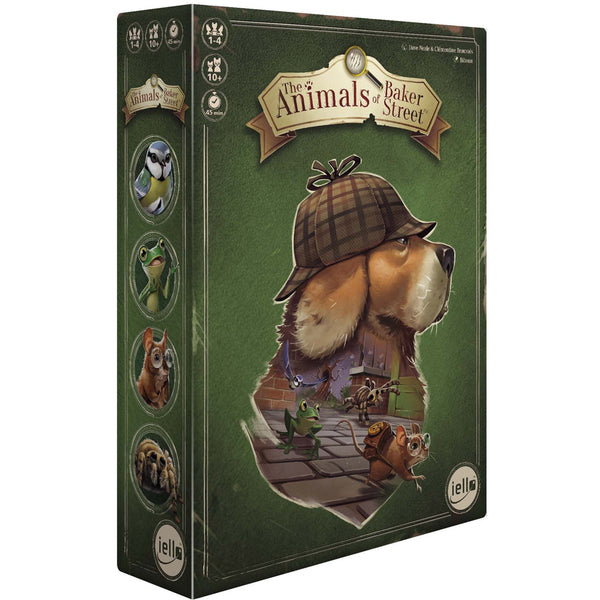 Not even Sherlock Holmes, the greatest detective, could predict these mysteries. . .Fortunately, the animals are on the case! Whether you're feathered or furry, play as the best investigators on the street and crack captivating cases.

A cooperative investigative game of doggy deduction, mousey mystery, and ratty riddles for 1 to 4 players.

Ages: 10+
Players: 1-4
Game Length: 45 minutes