Weiss Schwarz: Attack on Titan Final Season Booster Pack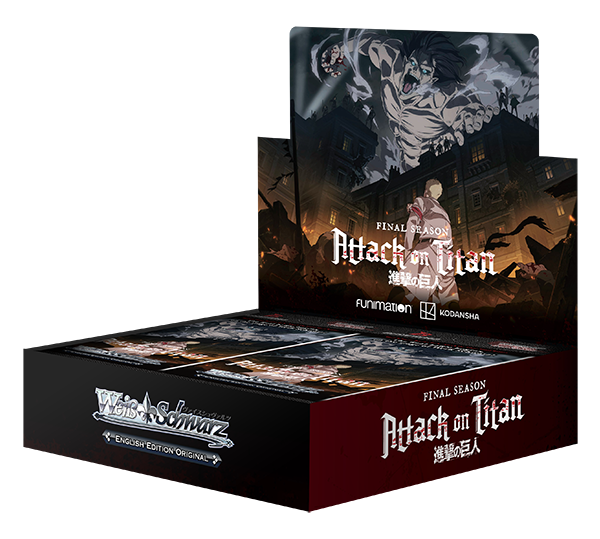 What is freedom? Will Eren ever be truly free? Join Eren in the final battle on the stage of Weiß Schwarz! Attack On Titan: Final Season is rumbling in to Weiß Schwarz as an English Edition Original!
9 cards per pack, 16 packs per display
18 displays per carton
2 of 7 exclusive PR cards in every display box!
4 rubber playmats in every carton!